Economía
China suspends imports of mangoes from Taiwan – Focus Taiwan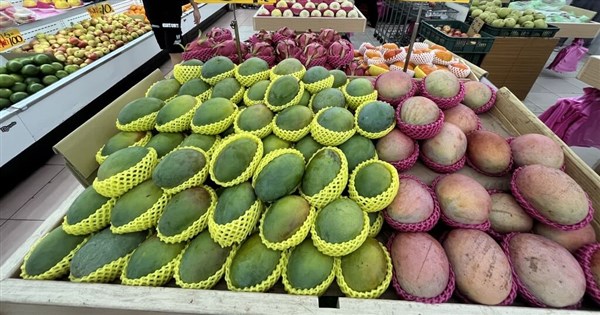 Taipei, Aug. 21 (CNA) China's government on Monday announced that it had suspended imports of mangoes from Taiwan with immediate effect following the detection of an agricultural pest in recent shipments.
Zhu Fenglian (朱鳳蓮), a spokesperson for China's Taiwan Affairs Office, said the move was made after customs officers detected citrus mealybugs in mangoes from Taiwan, which pose a "severe threat" to China's agricultural and ecological security.
Chinese officials informed Taiwan of the decision via official channels set out in a cross-strait agreement governing quarantine inspections for agricultural products, Chinese state media reported.
In response, Taiwan's Ministry of Agriculture (MOA) criticized the suspension as unwarranted and out of step with international trade standards.
Speaking to CNA, Deputy Minister of Agriculture Chen Junne-jih (陳駿季) said China notified the MOA on June 15 and Aug. 3 that it had detected citrus mealybugs in shipments of mangoes from Taiwan.
The MOA then traced the shipments back to their source farms, and updated Chinese officials on July 4 and Aug. 17 as to what steps were being taken to resolve the issue, Chen said.
According to Chen, the two recent cases mark the only times citrus mealybugs have been found in the 5,689 mango shipments Taiwan has exported to China since 2018.
The low detection rate and the fact that China did not take steps to mitigate trade impacts — such as fumigating for citrus mealybugs — as recommended by the World Trade Organization, shows that China's decision was "overly harsh" and out of line with international norms, Chen said.
The decision, however, is unlikely to have major economic repercussions, he added.
According to Chen, Taiwan has produced 174,000 metric tons of mangoes this year, of which only 4,000 metric tons, or 2.2 percent, were exported abroad.
This year, China has imported around 1,000 metric tons of Taiwan mangoes, while Japan and Korea have imported 700 and 600 metric tons, respectively, Chen said.